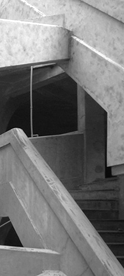 After graduated at Milan Polytechnic university in 2002 I started to work as industrial designer with Pasqui & Pasini Associates and also with Angelo Cortesi.
At a later time I worked on architectural and interior design projects in Italy, Russia and China.
For several years, between China and Italy, I have been working on products, street furniture, furniture, exhibit, graphics and interiors, focusing on the following areas:
• PRODUCT DESIGN & DEVELOPMENT (products, accessories, furniture, lighting, packaging, street furniture).
• VISUAL IDENTITY, CORPORATE IMAGE, BRANDING, VISUAL MERCHANDISING.
• PATTERN DESIGN & ILLUSTRATION (graphics, textiles), PUBLISHING GRAPHICS.
• INTERFACE DESIGN (man/machine, usability).
• INTERIOR DESIGN (residential, commercial, hospitality, exhibitions).